Our founder, Lizzy, was invited to Home and Family to share the most delicious winter stew perfect for any mom on the go! This yummy recipe will surely warm you up with hearty and flavorful ingredients. Sunday prep works super well with this recipe, making it easy to toss diced veggies, ground meat and spices into a quick meal. You can also make this recipe vegetarian or with vegan meat substitute options as well.  And feel free to interchange butternut with sweet potato!
This dish will become one of your favorite winter meals! Check out the recipe below.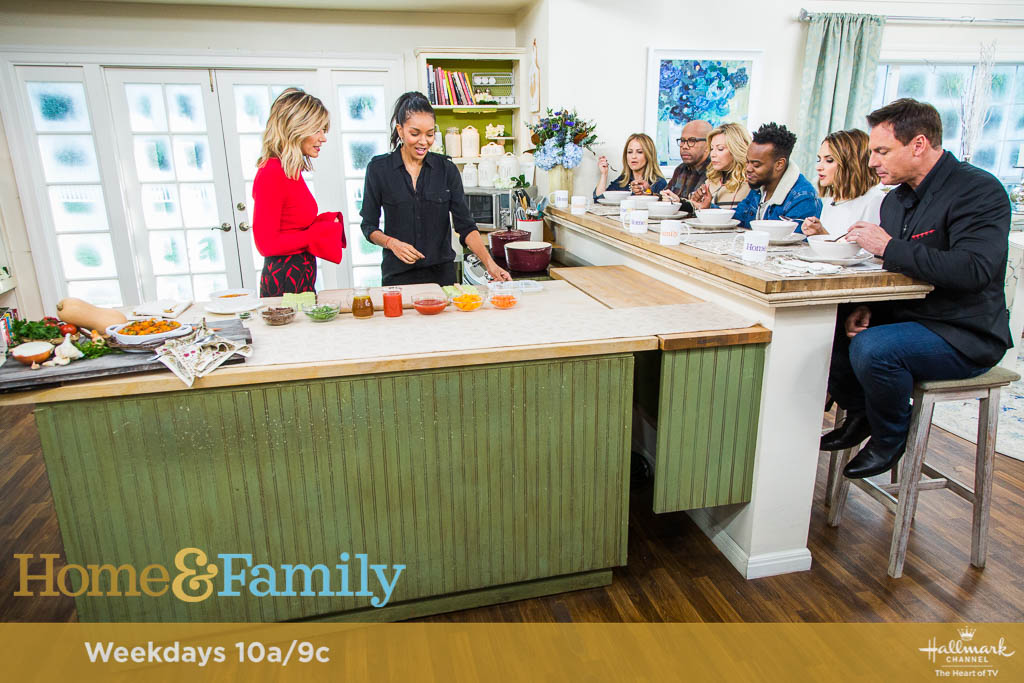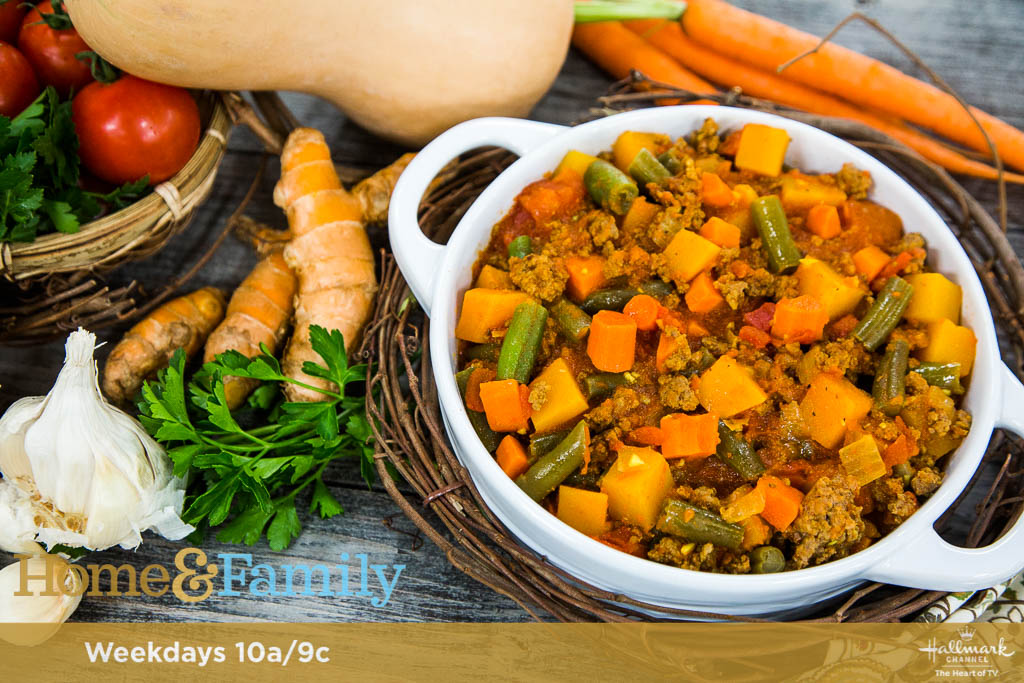 Lizzy's Beef and Butternut Squash Stew
 Ingredients
1 lb cooked ground beef
1 large Butternut Squash, peeled and diced
4 large carrots peeled and diced
1 large onion diced
5 garlic cloves diced
1 can diced tomatoes
3 cups frozen green beans
1 can tomato sauce
2 cups beef bone broth (or beef broth)
1 tbsp salt (or to taste)
1 tbsp garlic powder
1 tbsp onion powder
1 tsp turmeric
1 tsp cumin
2 tsp ground pepper (or to taste)
Chopped parsley
Directions
1. Place everything into pot except for ground beef. Bring to a boil and reduce heat to simmer. Cover and cook until veggies are tender, about an hour. Add ground beef and cook another 20 minutes or so.
2. Add chopped parsley for garnish.