Dressing the bump in style at 38 weeks is all about comfort!  Comfort and ease are the only thing a woman cares about at 38 (almost 39) weeks.  We are in the home stretch and our body knows it. At 35 weeks, The Cool Mom Co obsessed over layering, which was a simple and easy way to combat the cooler winter temperatures during pregnancy.
At 38 weeks, we are back with more layers and comfy sweaters paired with a simple maternity jean. Take a look at our simple Style Tip and Lizzy's pregnancy update below.
Style Tip:
Simple is key. Layering a comfy sweater that will keep you cozy over a long, white tank will keep you warm and your belly fully covered.  Add a stylish but comfortable maternity jean that equals the perfect outfit for any winter day.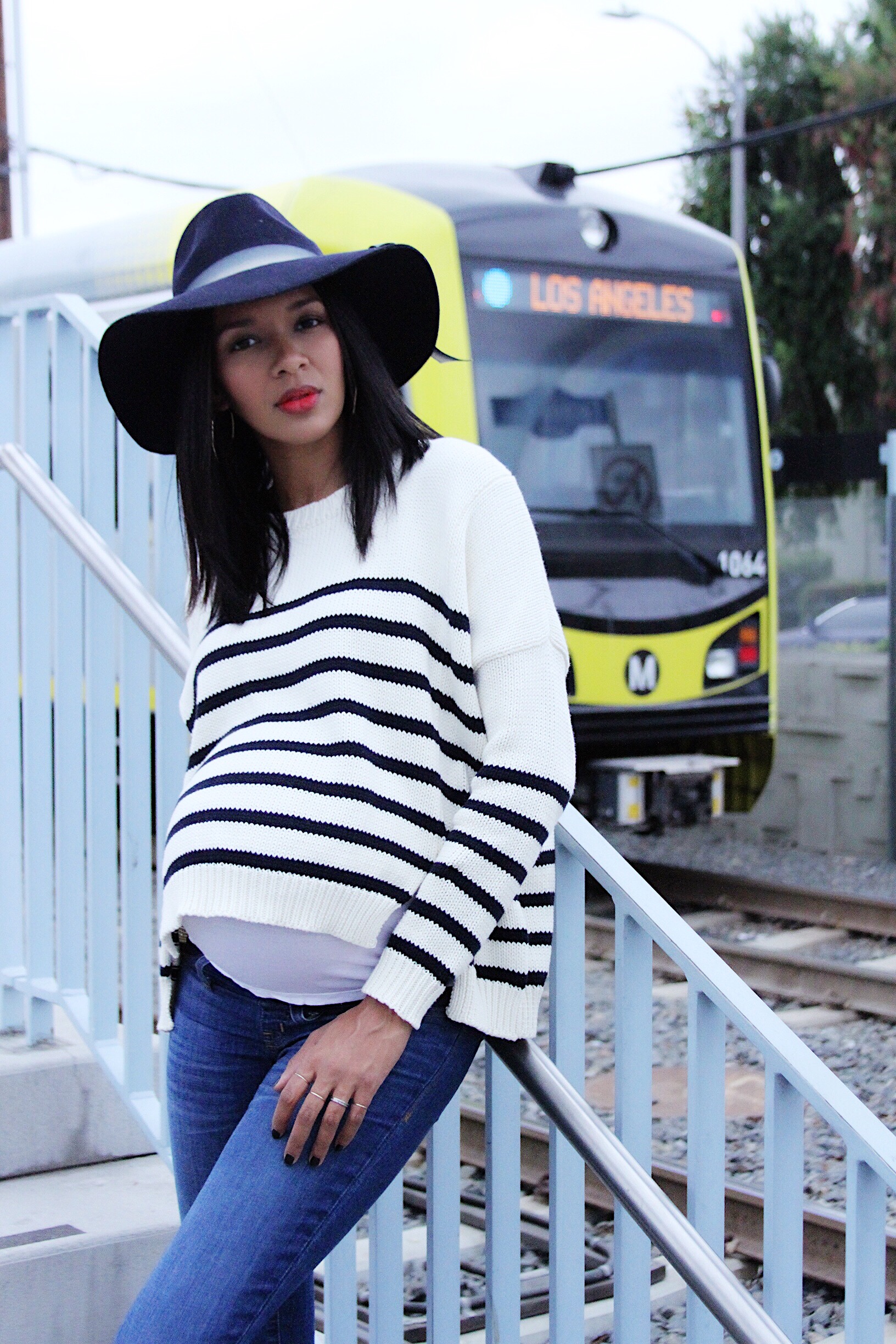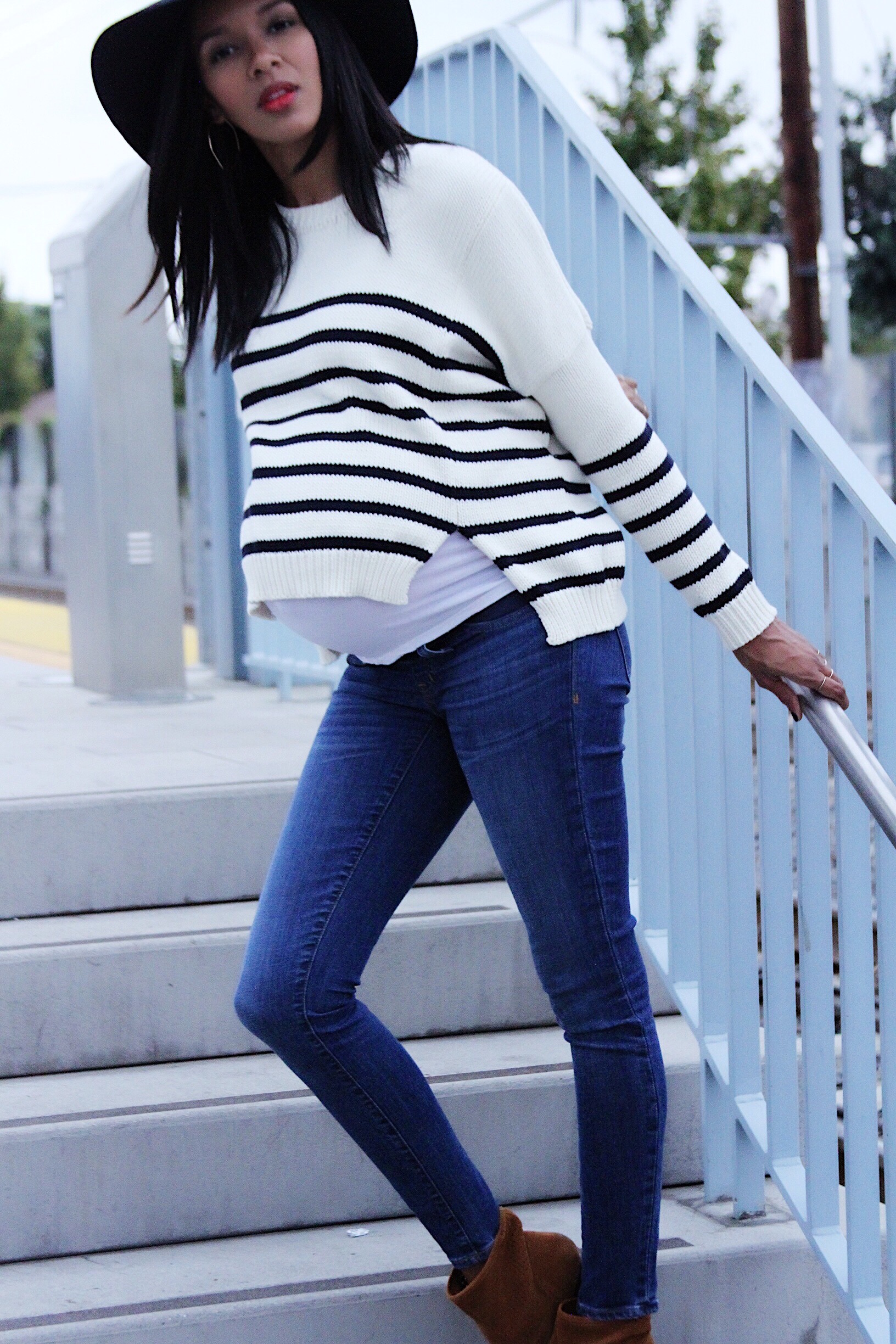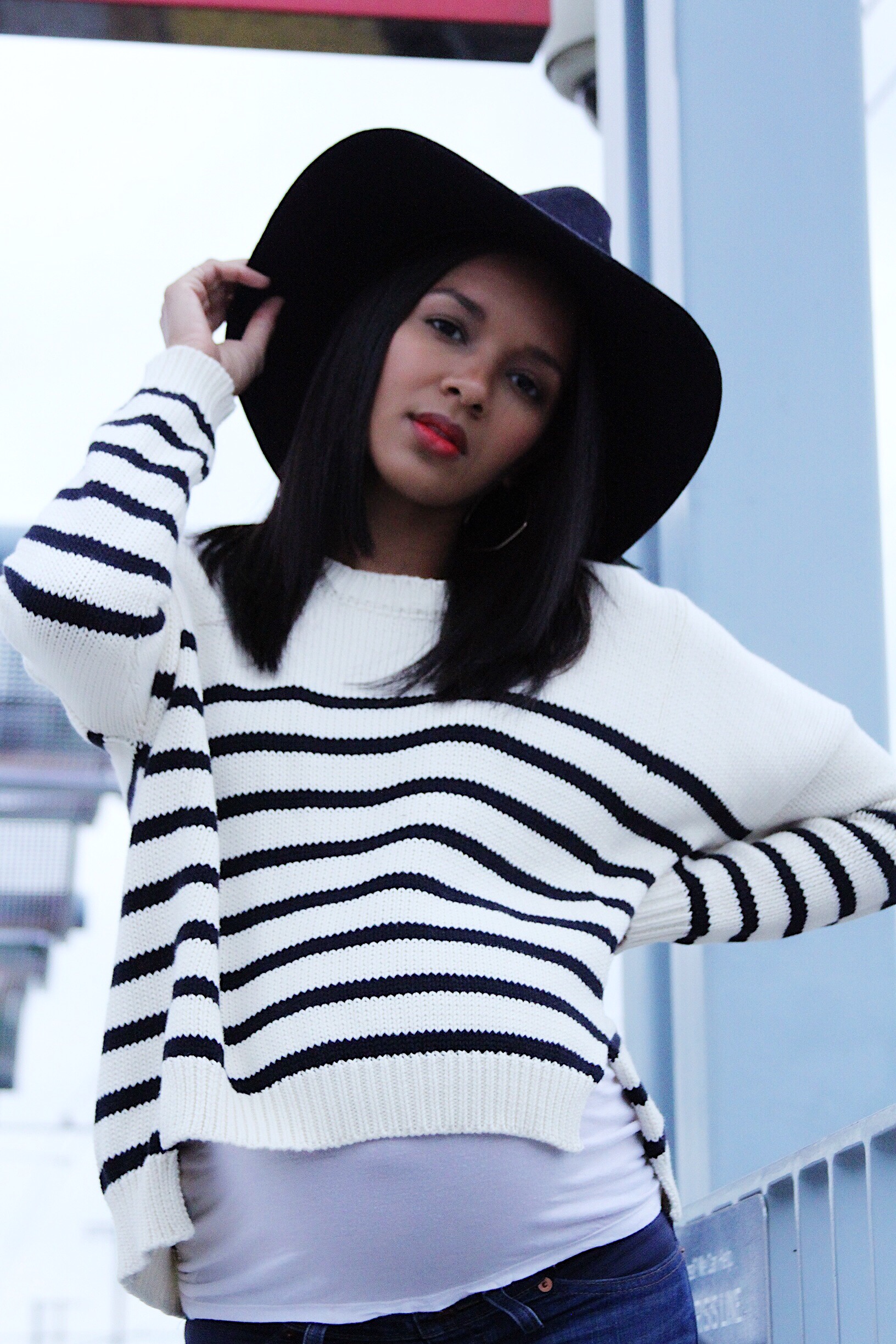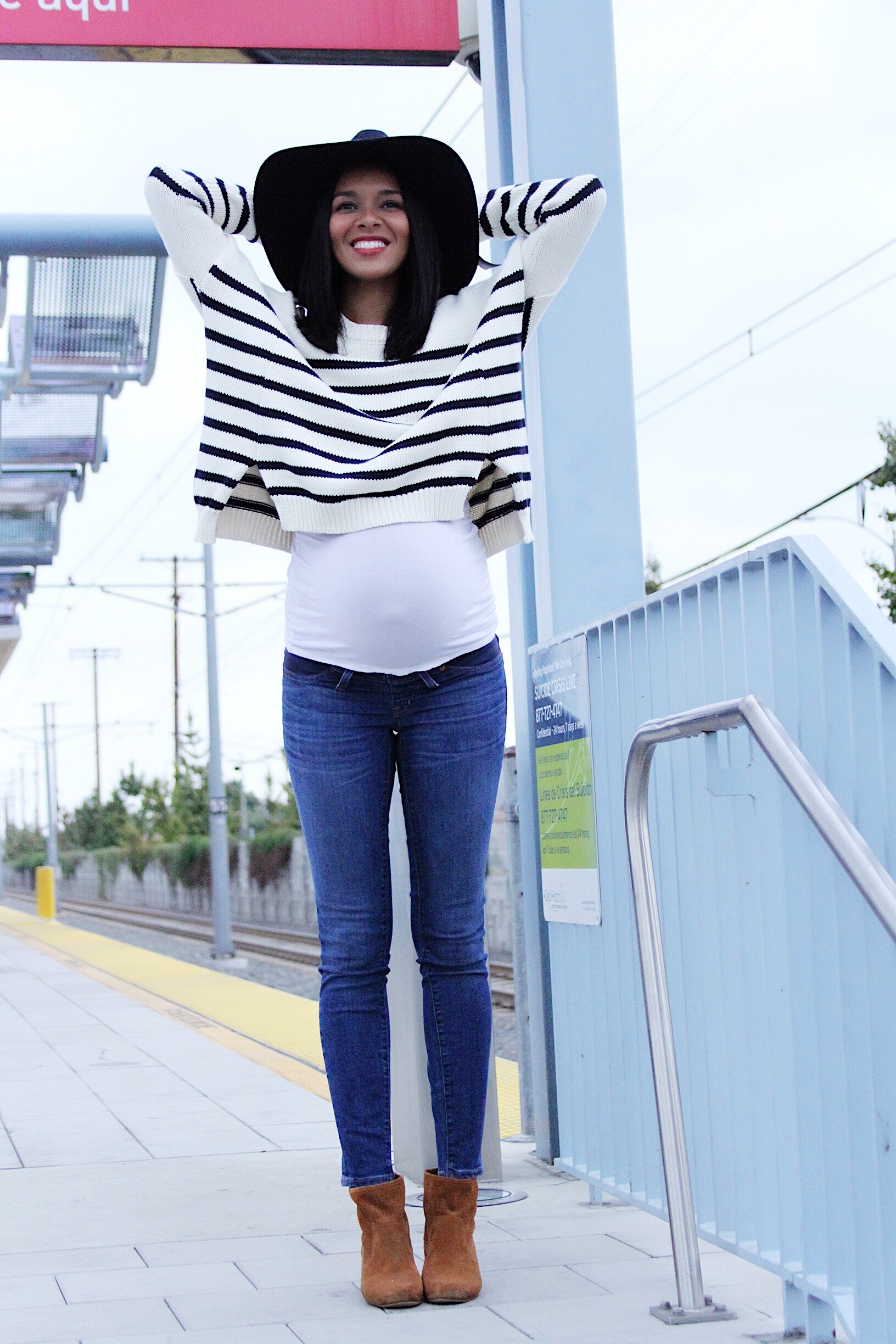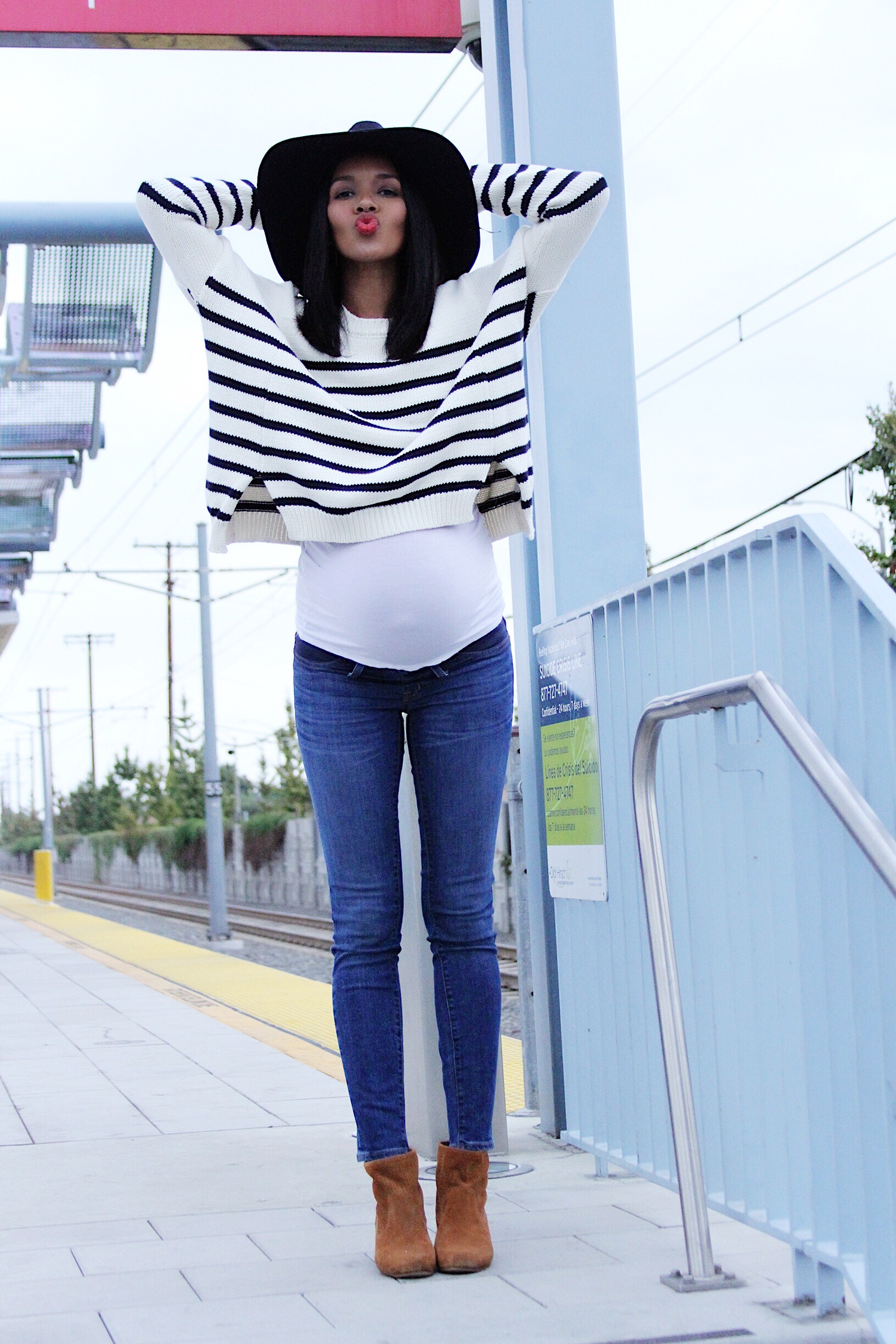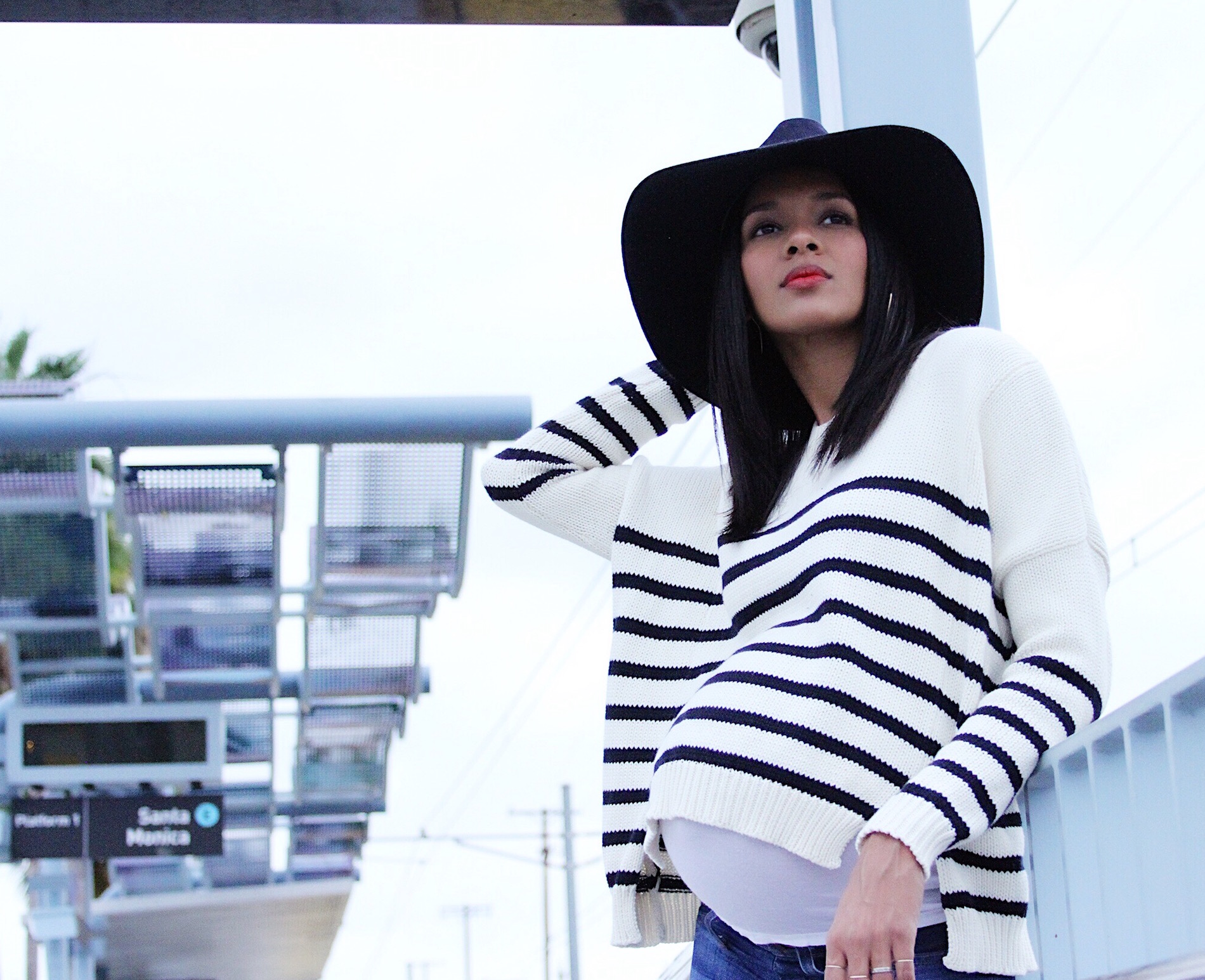 Pregnancy Update:
I'm 38, almost 39, weeks.  I feel like this pregnancy has gone by so fast!  I guess that's what happens when you are busy chasing two other young ones.  Sleep is still not the greatest.  I still toss and turn to relieve pressure on my hips during the night and of course pee every 2-3 hours. That is not fun at all! But I have also started experiencing a ton of pelvic soreness.  I am told it is due to the opening of your pelvis in preparation for childbirth.  It totally makes sense, just hoping the pain now helps ease some discomfort during delivery!
The good news is I will get to meet the newest member of our family soon!  We are all very excited and anxious to finally find out if it's a boy or girl!
Xx,
Lizzy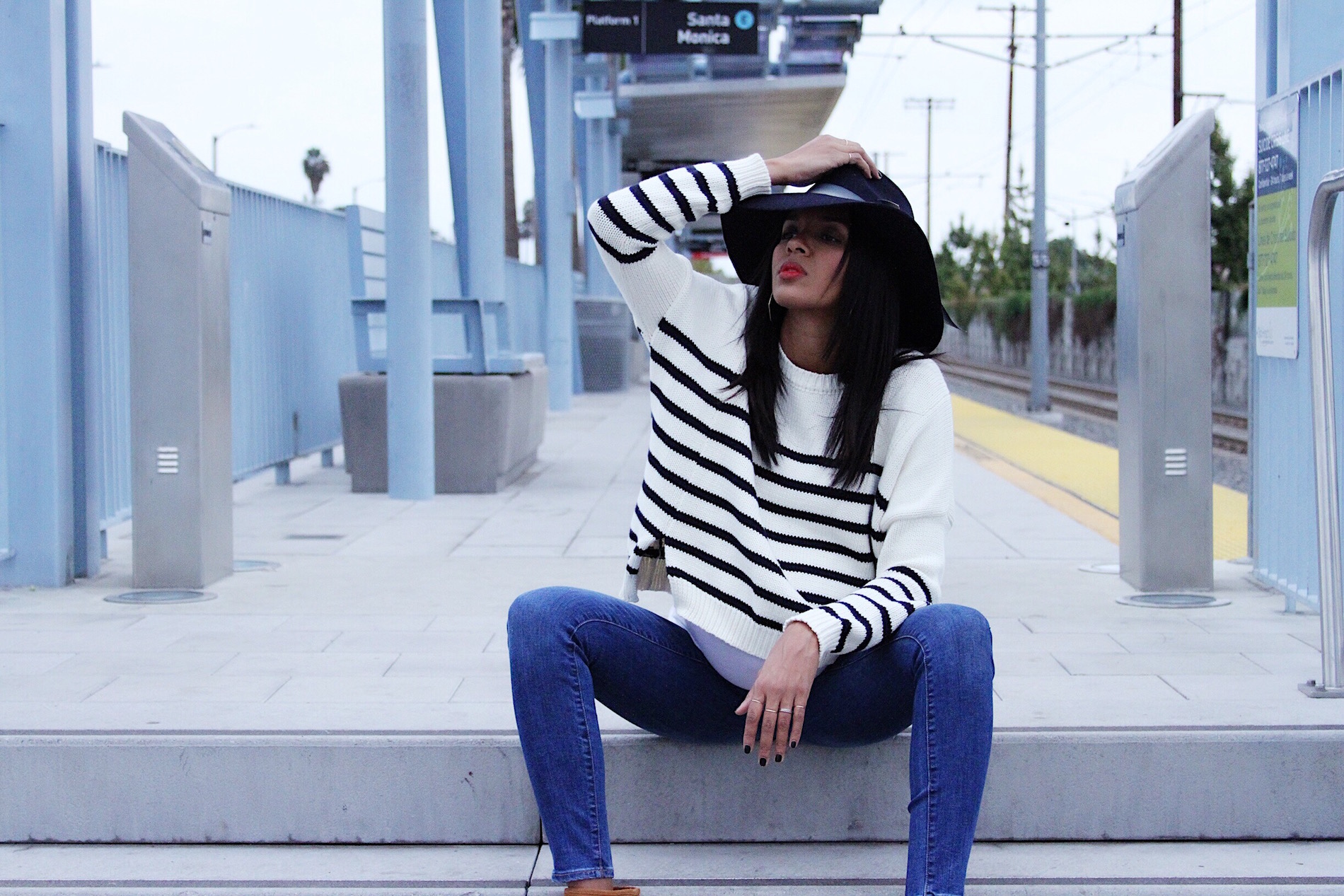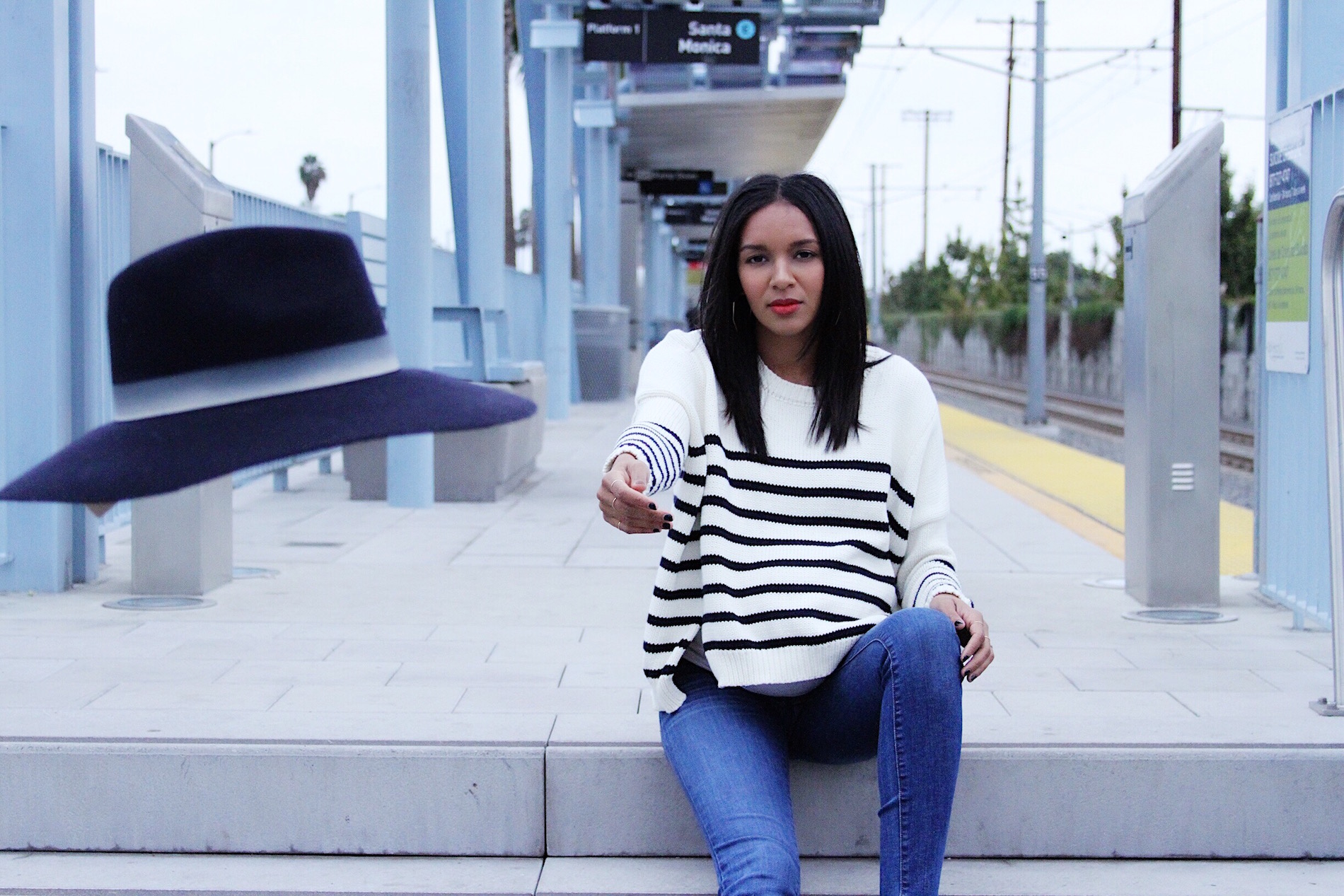 Hat: Michael Stars
Jeans: Madewell
Sweater: Faithfull