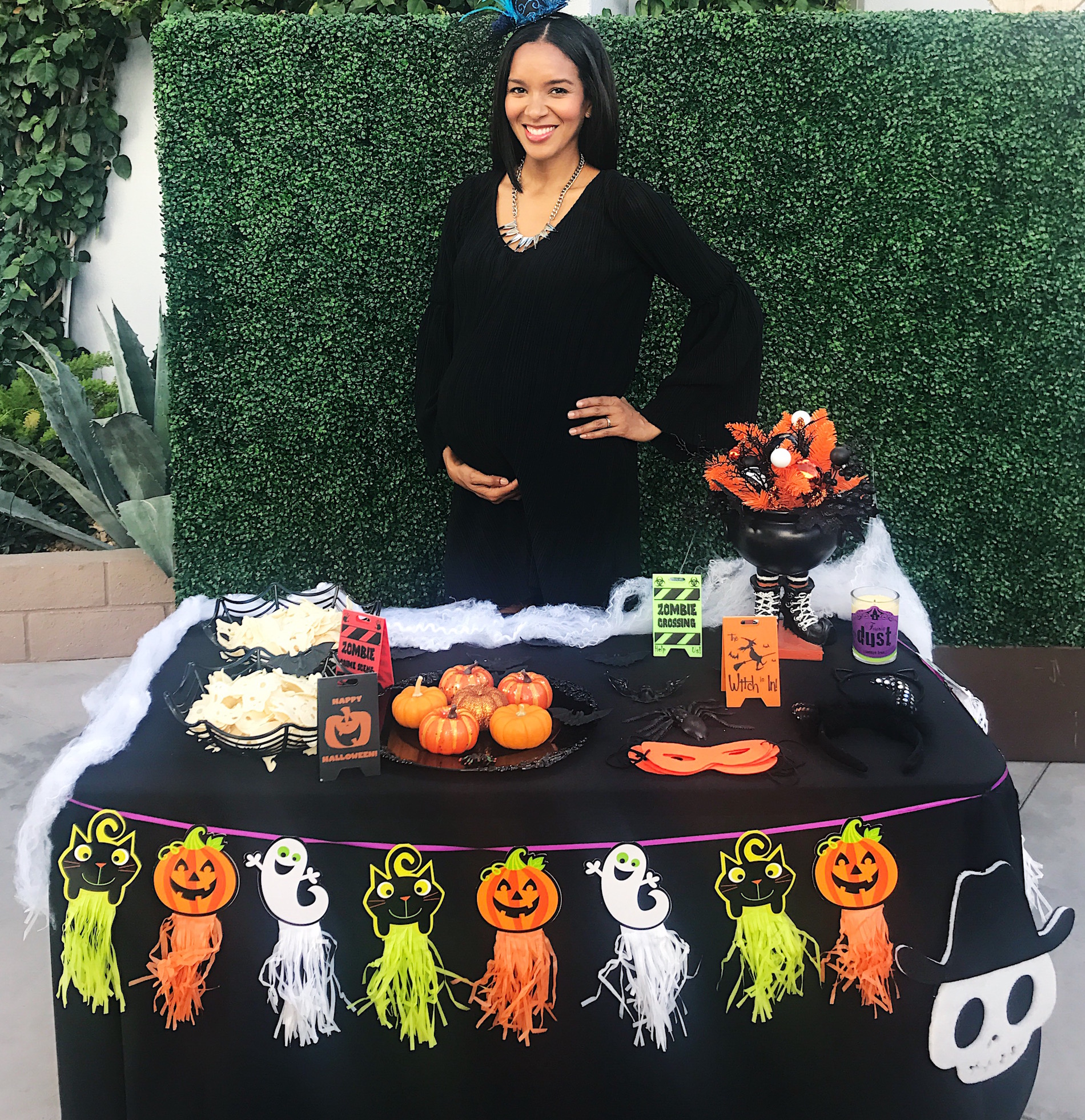 Halloween is right around the corner and what better way to celebrate than with a Halloween themed game party! The Cool Mom Co has you covered with the easiest Halloween games you'll ever make featured on KTLA! These games are great for a kids party or even an adult after party!
As featured on KTLA, you can even make a Spooktacular Relay Race. Keep reading to check out the tutorials and video below.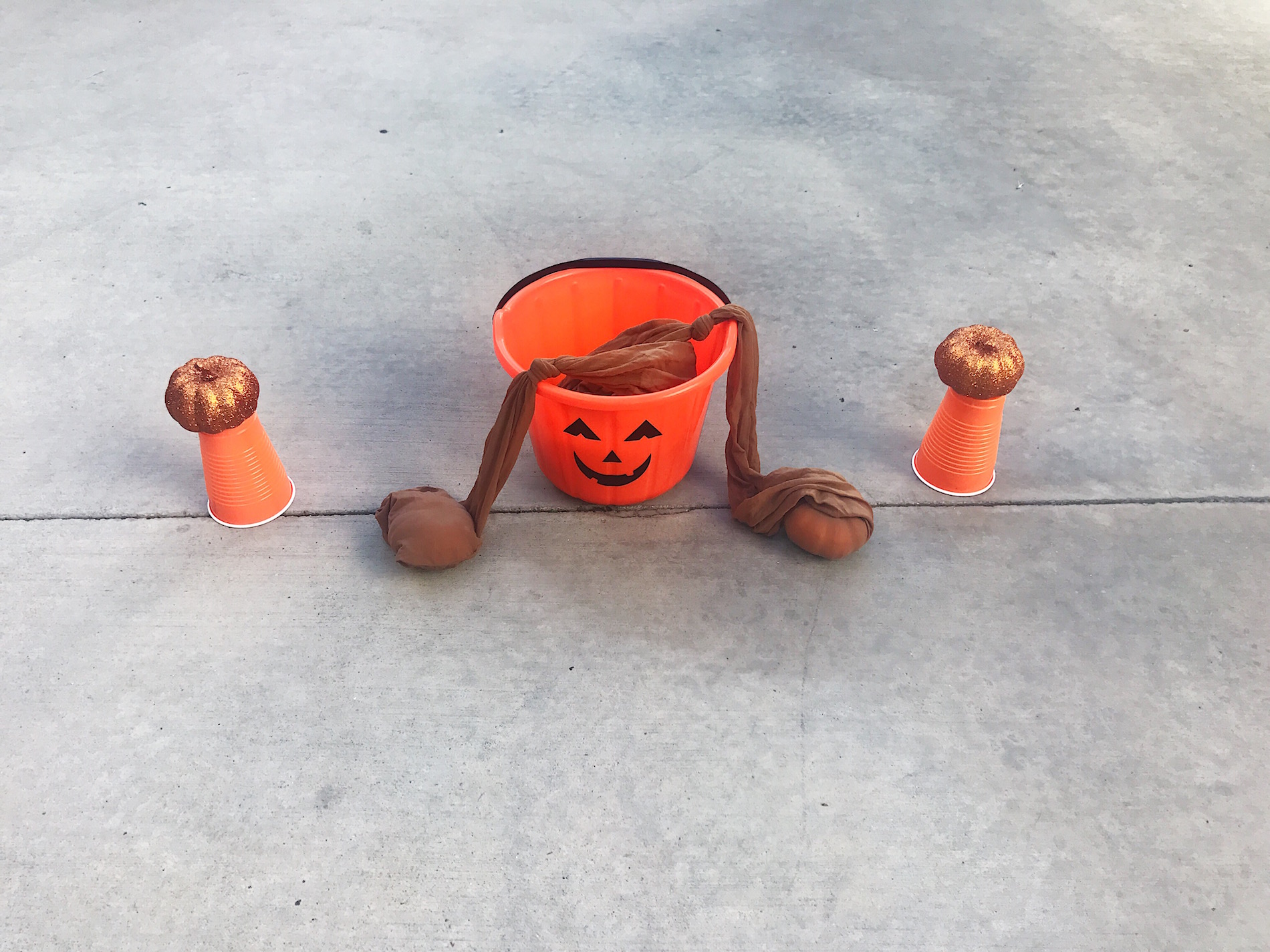 Pantyhose Pumpkin Challenge
You'll Need:
2 Pairs of Pantyhose
2 Mini Plastic Pumpkins
2 Mini Real Pumpkins
2 Plastic Cups
One super fun way to look silly and have a good time! Simply place one real mini pumpkin in each pantyhose, place mini plastic pumpkin on cup, place pantyhose on your head and compete. First one to knock off the plastic pumpkin with the pantyhose wins.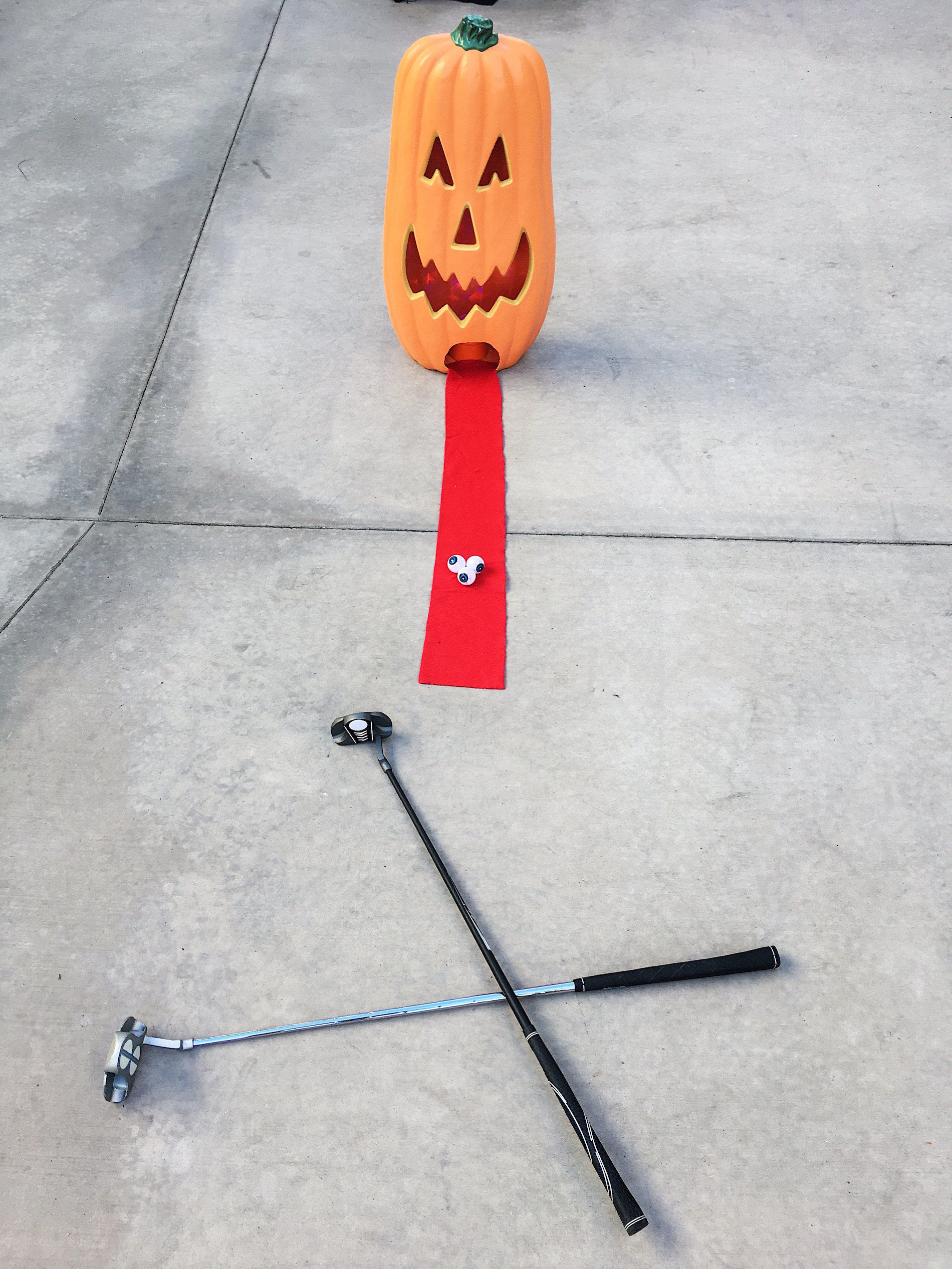 Hole in One Pumpkin
You'll Need:
Large Plastic or Paper Pumpkin
Red Felt (cut into a strip)
Plastic Cutter
Ping Pong Balls or Golf Balls
2 Golf Clubs
Hot Glue Gun
A festive version of the hole in one golf game. Simply take a plastic cutter, cut a hole near the bottom of a large plastic pumpkin, use a glue gun to hot glue a strip of red felt to the base of the pumpkin (as the tongue) and voila. The first one to putt a ball into the pumpkin wins!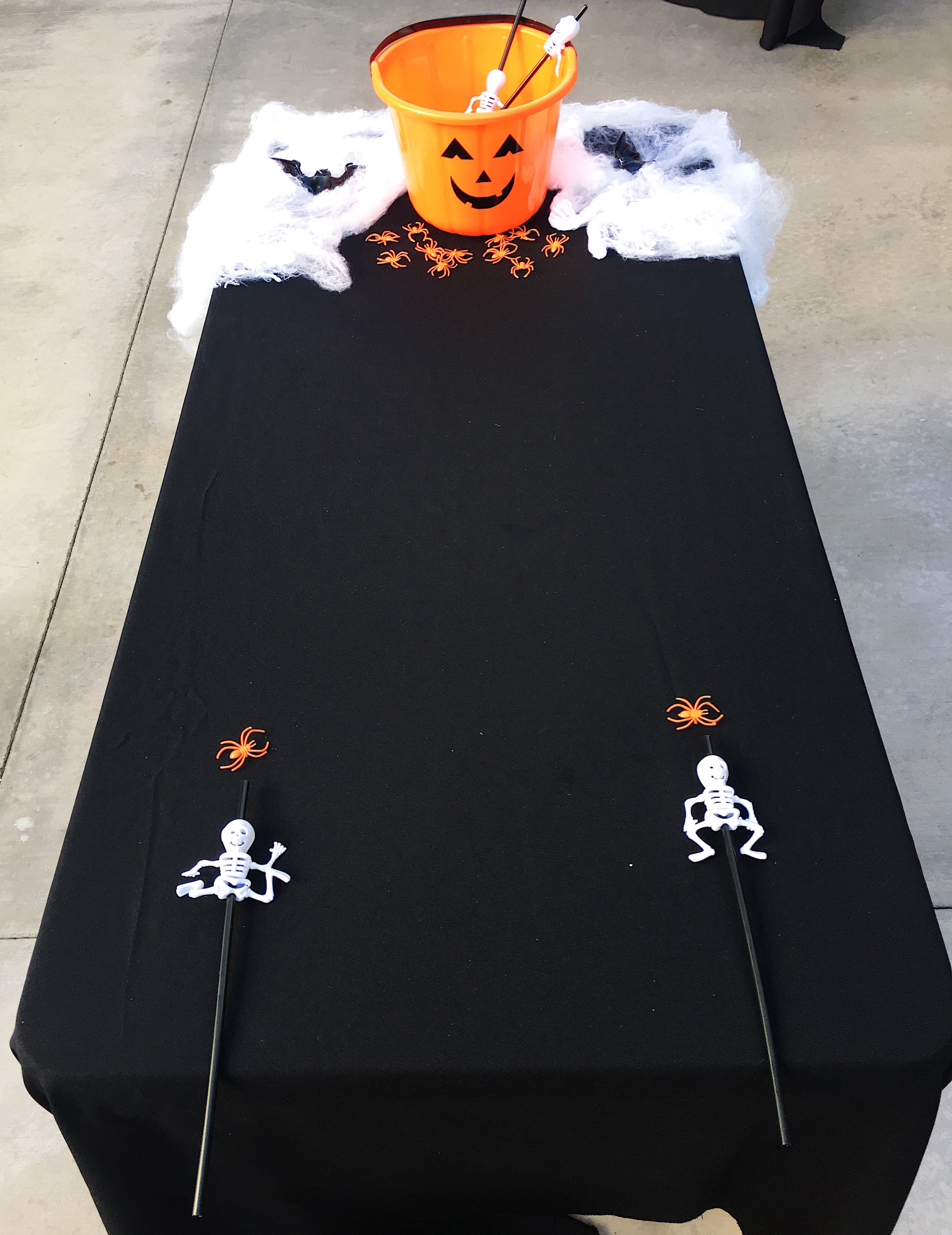 Blow the Spider
You'll Need:
Straws
Plastic Spiders (I used spider rings and cut off the ring)
Another classic game for all ages and worked really well with balloons too! Simply blow the spider using the straw to the finish line.  Remember, no hands!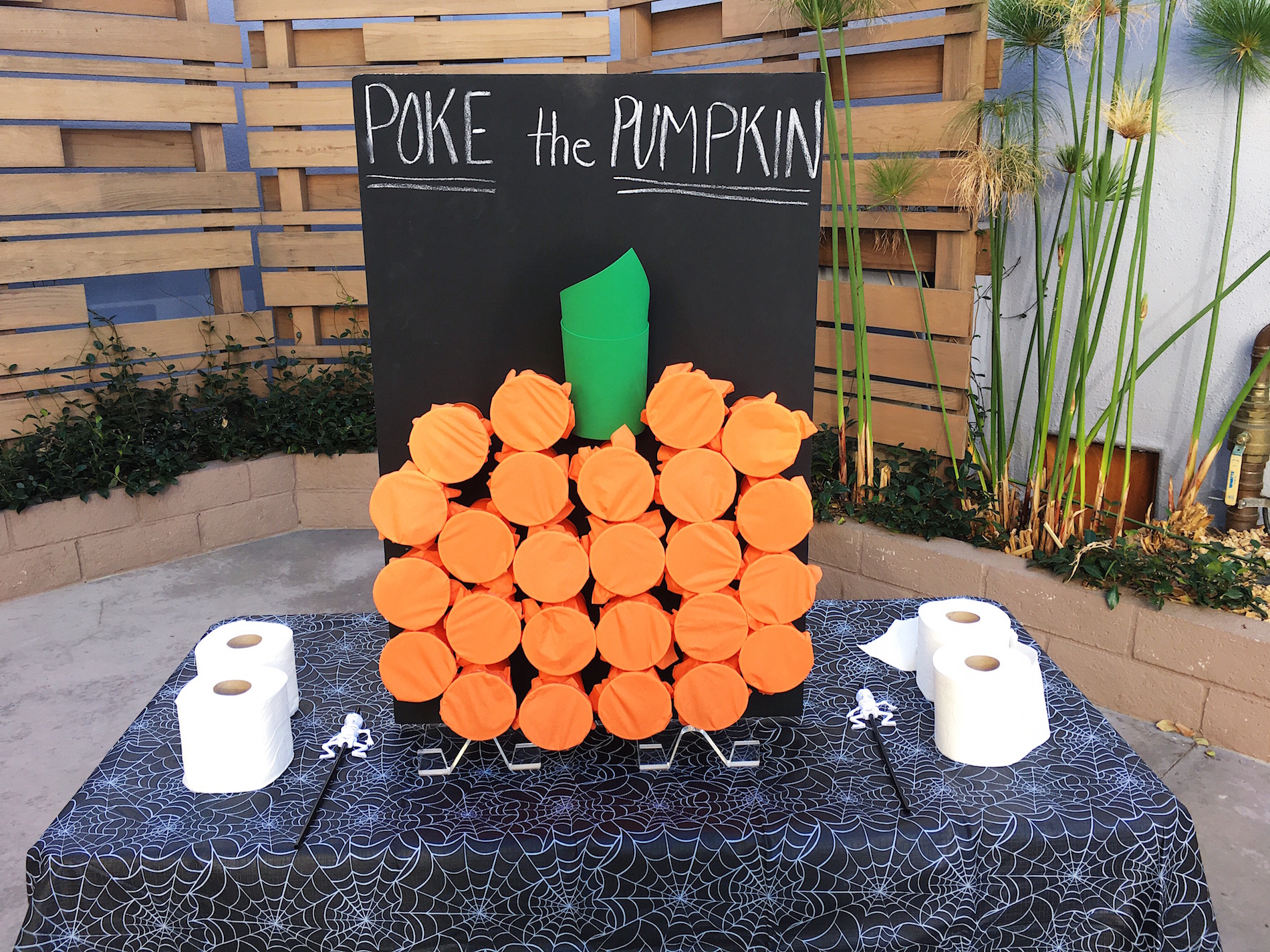 Poke the Pumpkin
You'll Need:
Plastic Cups
Paper Napkins
Rubber bands
Green Paper – 1 sheet
Treats (I used mini halloween toys)
Tricks (I used halloween confetti)
Hot Glue Gun
Black Foam Board
This "easier than it looks" game is sure to entertain adults and kids! You never know what surprise is waiting for you! Fill cups with tricks or treats, place napkins over the cups and secure with a rubber band around the top, place cups into the shape of a pumpkin on the board, then hot glue each cup to the board. Roll up a piece of green paper then hot glue to the board as well. You can decide if the first person to poke for a "trick or treat" wins!
Wrap the Mummy
You'll Need:
Toilet Paper
We all know this game from childhood! Using a roll or two of toilet paper, the first person to wrap their partner into a mummy from head to toe wins.
We hope this inspires you to craft a few games for your next Halloween partaaay!