Dressing the bump in style at 31 weeks is getting a little more challenging. Stylish pants are becoming harder to wear and as we highlighted last week, dresses are definitely the go to.
However, when you come across a onesie that is stylish and pants are all in one, you immediately get excited! It reminds you of how you use to dress and that makes you feel good! Take a look at our Style Tip and Lizzy's pregnancy update.
Style Tip:
Onesies during and after pregnancy are not only super comfy but can be a chic alternative to dresses. Add a flat for daytime wear and a cute bootie to dress it up in the evenings.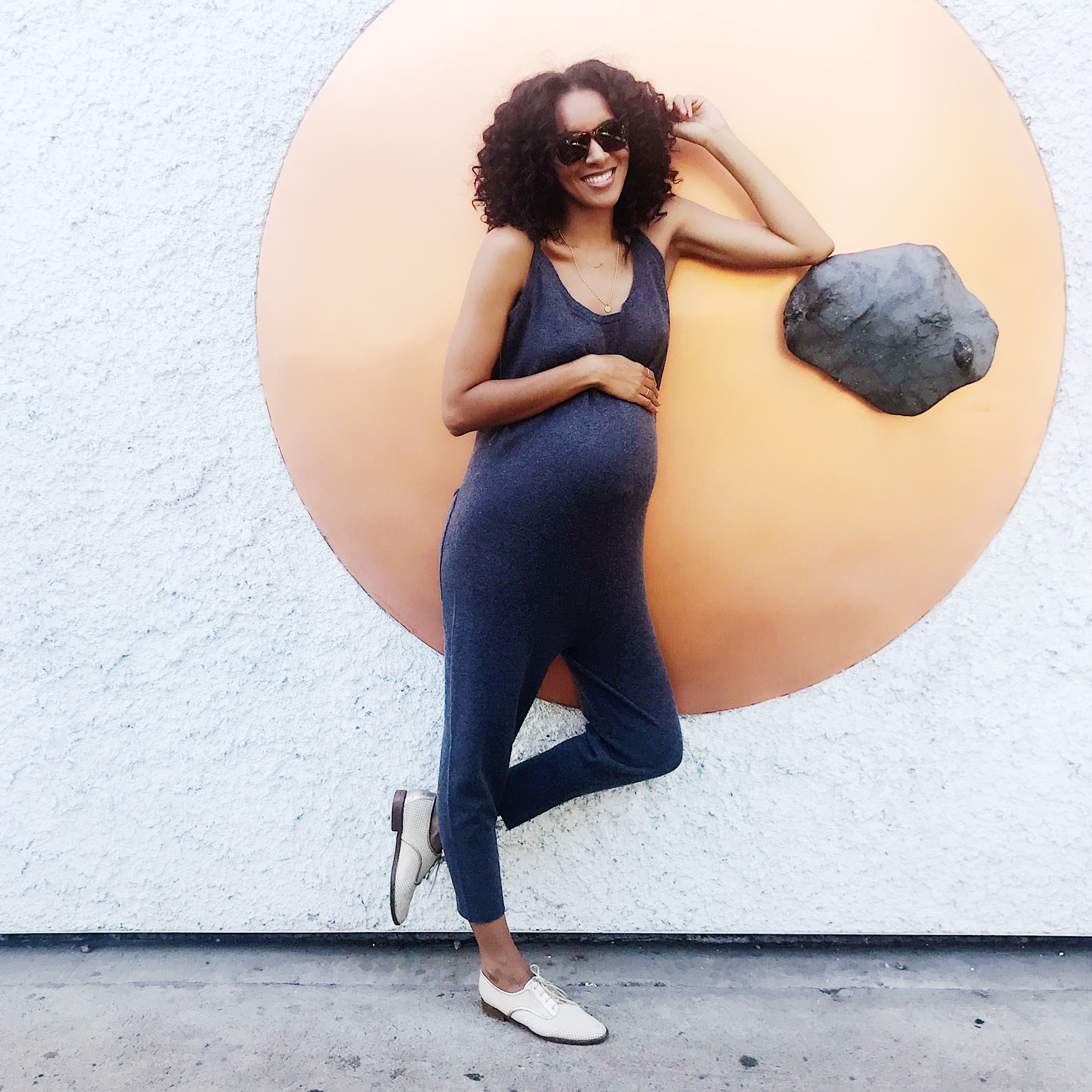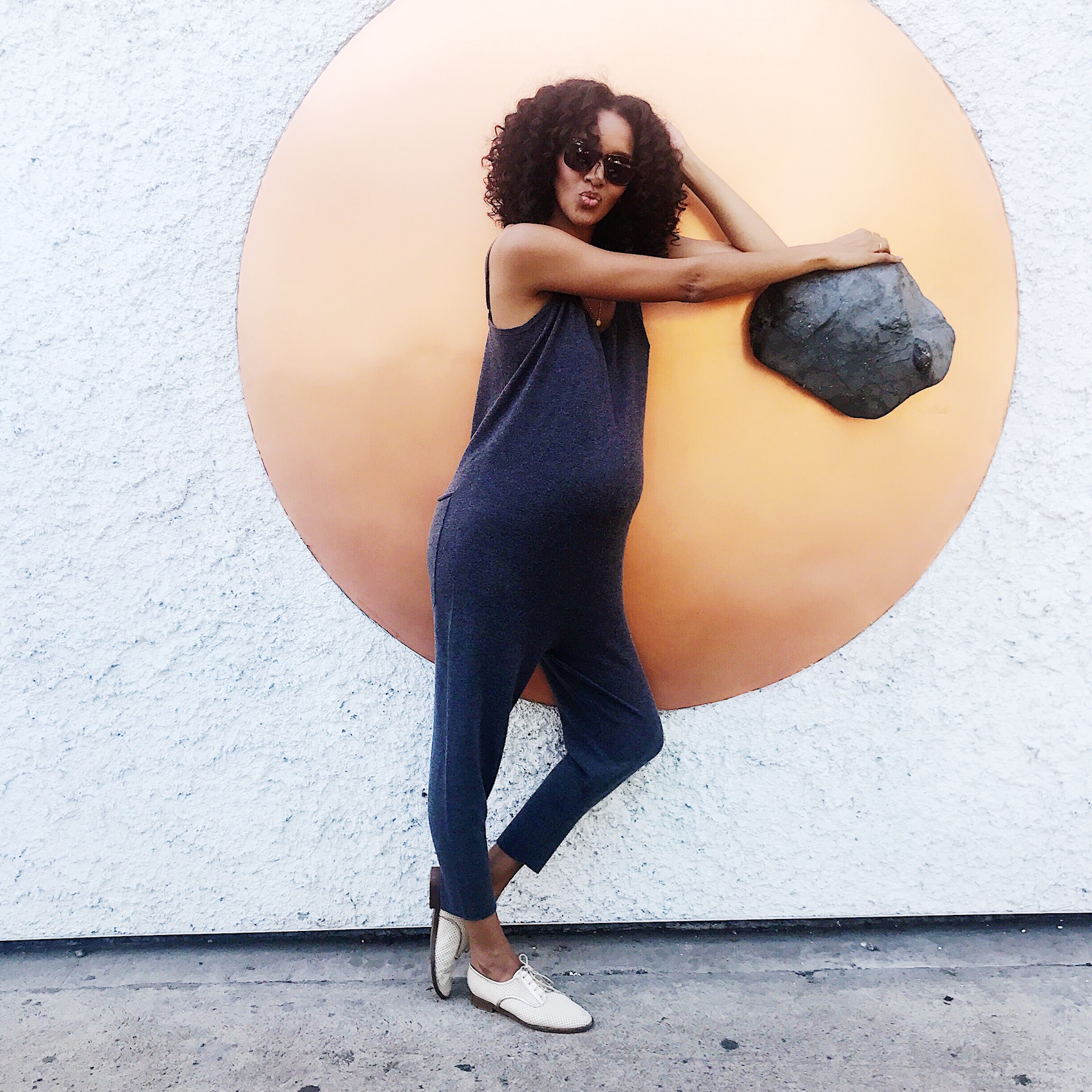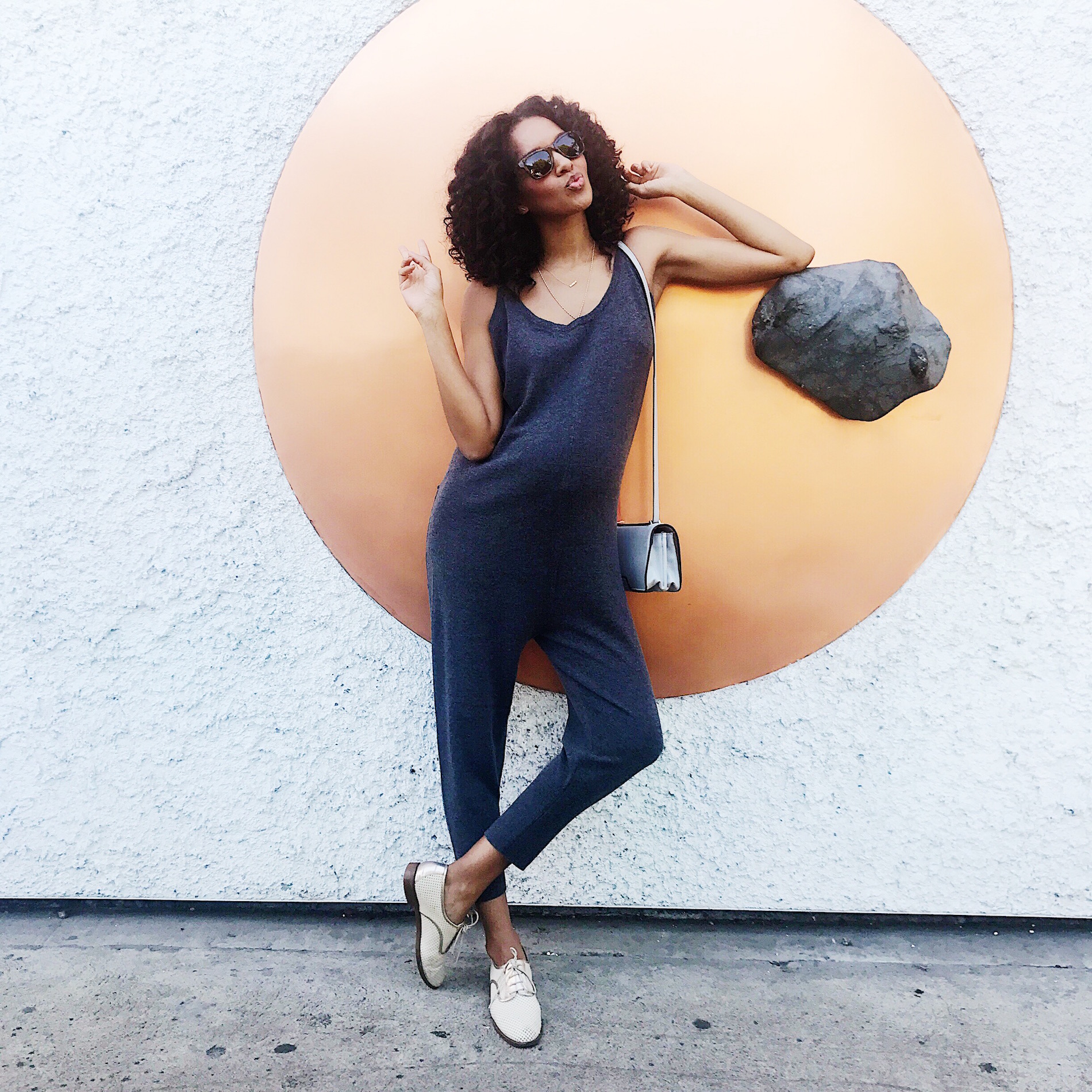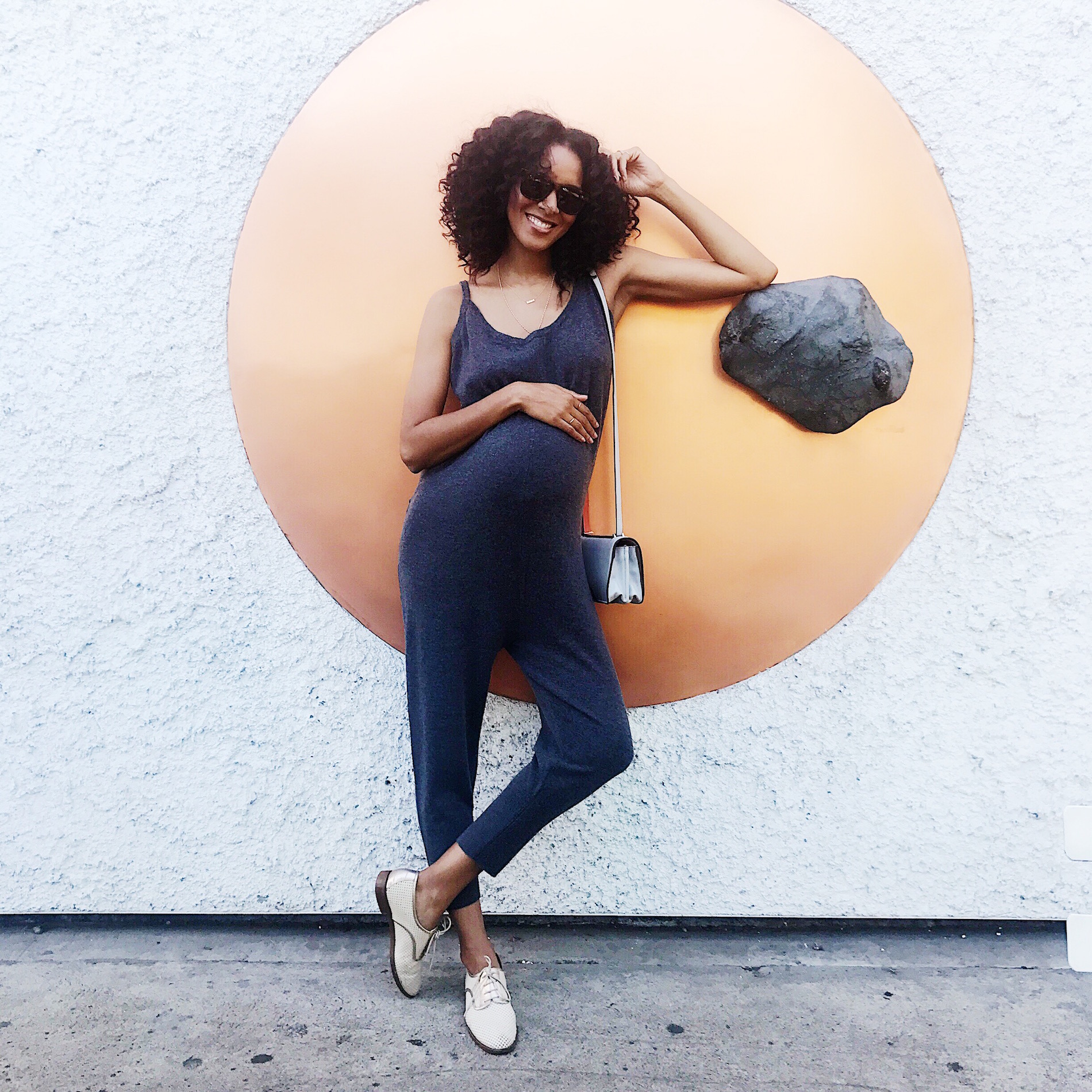 Pregnancy Update:
I am at the end of 31 weeks and overall I'm feeling good. I'm fighting a little cold, I still have trouble sleeping through the night and I am hungry all of the time. I snack a lot! Check out our "must have pregnancy snacks" post for tips.
I also found out that I am low in iron so trying to up my iron intake through vitamins and foods. Eating more meat than usual and upping my spinach and beans intake as well. We eat a lot of greens and legumes in our house so that hasn't been too hard to increase but we only really ate meat once or twice a week. It's been a little challenging incorporating it more into my weekly meals.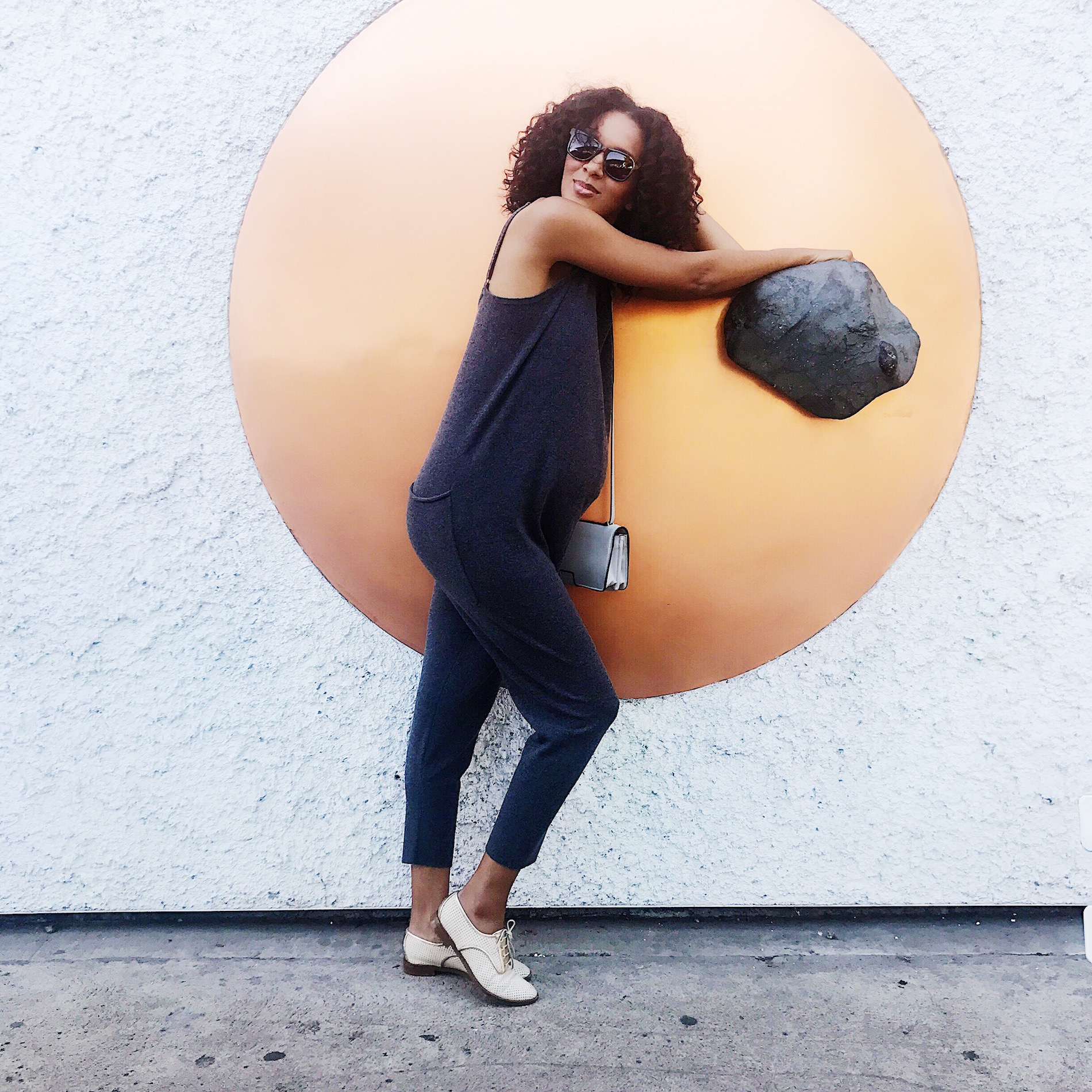 A few random things I have noticed this week:
It's true, random people do love touching your belly.
When the sex of the baby isn't known, people do love to tell you what you are having.
Whether you are too big or too small, people love to tell you so.
When I am alone, other moms with kids love to give me the look of "you have no idea what you are getting yourself into" until I tell them this is my third.
I think it's all funny and entertaining! When you may not be feeling super energetic some days, these little moments give me a giggle and help get me through the day. I guess it all comes with the territory.
Xx,
Lizzy
onesie: Hatch