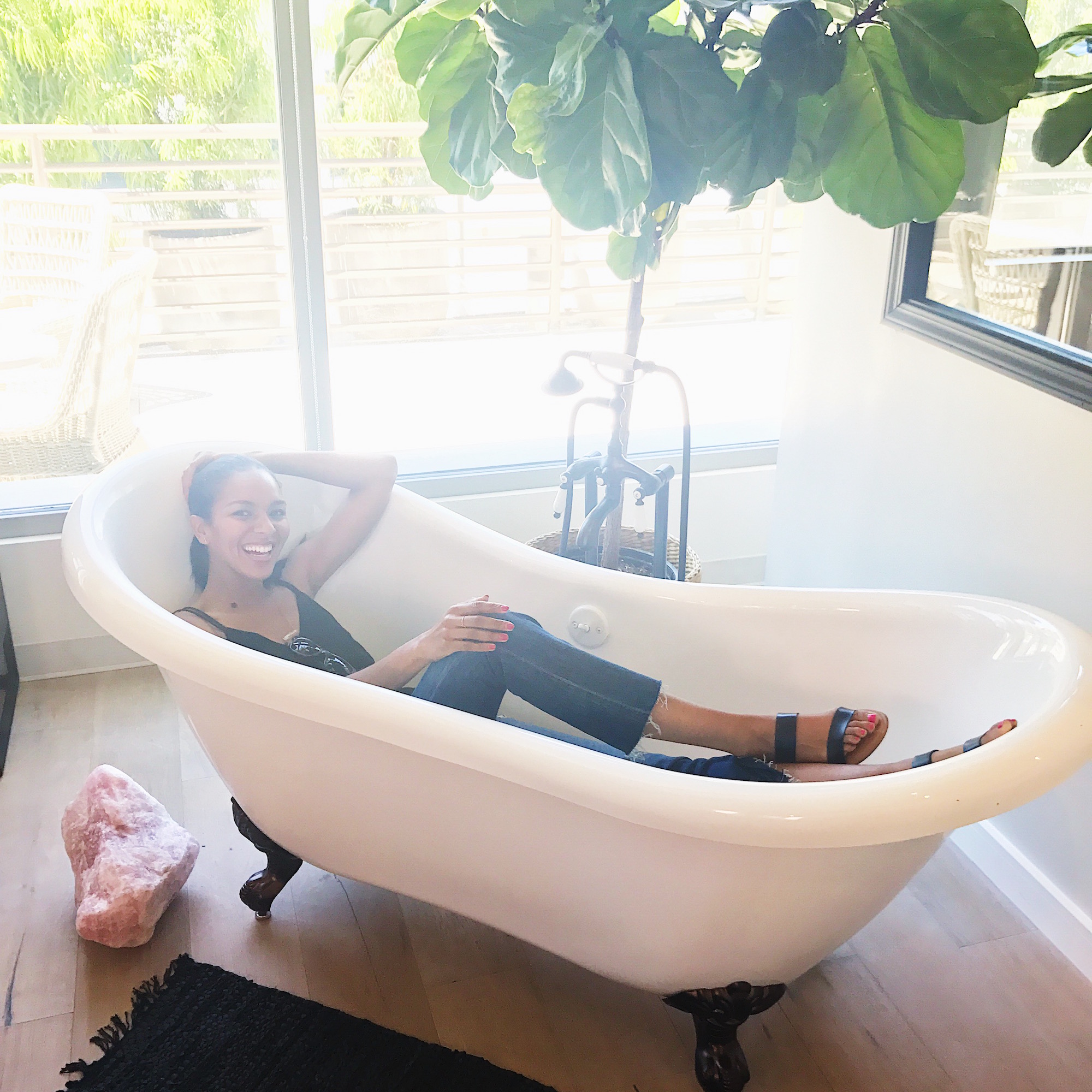 The nighttime routine is what I dread and look forward to most days all in the same breath. After a long day, I am excited to lay down the kiddos and get a couple of hours of adult time but getting them to bed can be super stressful and exhausting. Both of my girls love to elongate the evening process with requests to read more books, drink more water (major no way) or of course, they suddenly need to pee 12 times in a row.
Over here at The Cool Mom Co, we have rounded up 7 Tips to Instantly Banish Stress During Your Kids Nighttime Routine so you can relax a little and look forward to that much needed adult time!
1. Light Yoga or Stretch
Do a little lite yoga or a good stretch before you start the nighttime routine. Keep it simple like tree pose or downward facing dog simply to get you calm and encourage your muscles to relax. It may be challenging with the littles running around you but simply take 5 minutes while they are playing or even better, have them do it with you!
2. Keep On Schedule
This can be the most difficult part after a long day but a necessity to keep the kids on track. When kids know what to expect they have a tendency not to tantrum as much. If bedtime is at 7:30pm, then start your routine of bath and books with plenty of time to get them in bed by that time.
3. Play Your Tunes
Turn on your favorite playlist in the background during the nighttime routine and relax into it. I love to play smooth jazz in the evenings (so random, I know). Even if you hear it in the other room it may give you a little jolt of serenity or energy, depending on your playlist.
4. Have A Drink
Yes, enjoy a drink! Sip a cup of warm tea nearby or a glass of wine (in moderation of course)! Both have extremely relaxing benefits and will help ease that evening stress. Just tell the kiddos it's mommy's juice!
5. Take Deep Breaths
I find myself taking deep breaths all day long! My hubby is always like here you go with your breathing again but I find it really works. Breathe in through your nose and out through your mouth ten times and feel de-stressed instantly.
6. Have Your Bath Essentials Ready
While you are prepping for the kids bath time, prep for yours too. Set out your bath time essentials like salts, lotion and candles or whatever sets your mood (lavender is a plus for relaxation). So when you are finished with the kiddos, your space is already ready to go.
7. Have A Snack Ready
Prep a light treat for yourself to look forward to. I love dried fruit, nuts and cheese in the evenings with a cup of tea to de-stress and wind down. Give yourself a treat. Trust me, you deserve it!
We hope these tips encourage you to find the serenity in bath time and take a moment for yourself!