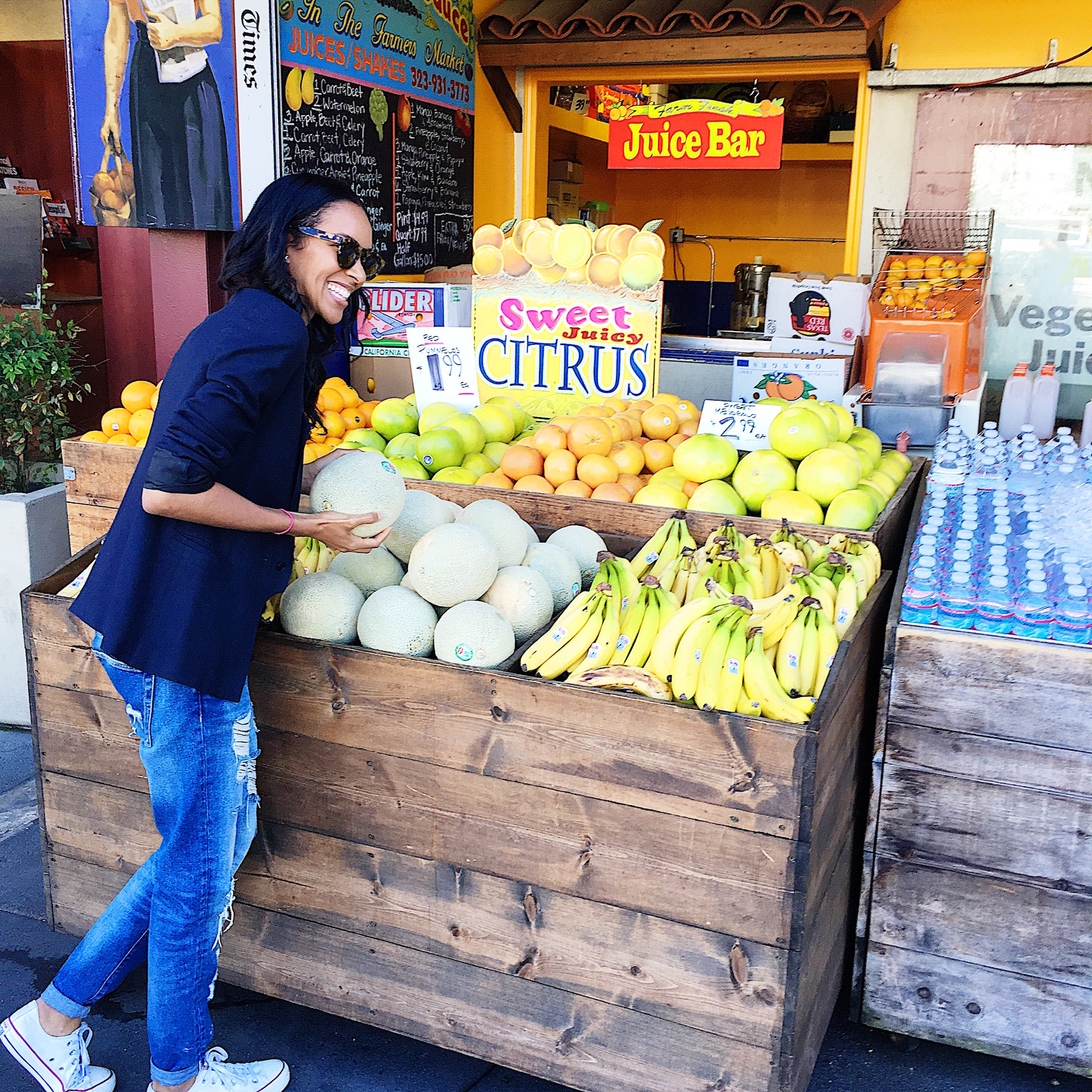 If you are anything like every other mom we have ever met then you rarely have time to cook the four course meals you dream about every night.  You are more than likely busy working, running around, shuttling kids here and there, answering emails and being the cool mom you naturally are.  Spending two hours in the kitchen every evening is just unrealistic, unless it is your zen time then conquer on mama!  If not, these 5 tips will help you prep those meals beforehand and make meal times during the week so much quicker!
1. Think Ahead
What are a few staple meals your family seems to enjoy?  We always love to have baked chicken or ground turkey, salmon, veggies, rice, black beans, chopped romaine and butter lettuce (for salads), quinoa, lentils and pasta on hand during the week.
2. Choose A Day To Prep
Choose one day where you can dedicate a couple of hours to prep.  Sundays work well for us because we are generally a lot less busy and are getting ready for the new week.  While the kids are engaged in an activity (although sometimes my 5 year old likes to help), I turn on my music in the kitchen and get started.
3. Cut, Chop, Roast, Bake
Any veggies or fruits (like carrots, cucumbers, oranges, pineapples, melons) that can be cut and chopped ahead of time is so beneficial.  Place in little baggies or containers for an easy snack to grab on the go or to use in a recipe during the week.  I usually like to cut all of my broccoli and cauliflower into florets, slice carrots, cut squash or sweet potatoes into chunks, etc.  Then I will roast any veggies that can last a few days for leftovers like peppers, onions, cauliflower, potatoes or carrots.  Asparagus and broccoli are so simple and quick to make the day of, I usually don't cook them ahead of time.  I also love to bake chicken and salmon ahead of time so I can add it to recipes, salads or grain bowls.
4. Cheating Is Good
If you don't have time to make it to the farmers market or grocery store for fresh veggies (or if you simply run out), feel free to use the organic frozen ones too.  I love the frozen green peas or mixed mushrooms as options.  Some weeks, I also cheat with the organic roasted chicken from Whole Foods (instead of baking chicken) and use it as shredded chicken in other recipes (hello Taco Tuesday).
5. Mix and Match
The beauty in having every thing prepped and ready to go is you can mix and match your meals. You can have baked chicken with sautéed veggies and quinoa one evening or slice the baked chicken and add it to your chopped salad the next night.  Also you can turn leftover rice and roasted veggies into veggie fried rice in 10 minutes flat or use the remaining chicken in quesadillas for the kids.  Your options are seriously endless.
Hopefully these meal prepping tips will help make the dinner time struggle so much easier!  Go ahead Mama, you got this!